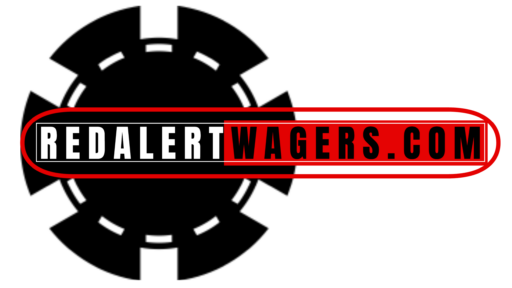 Sports Betting Odds
Welcome to our odds page, where the excitement of live betting meets the thrill of competitive sports. We provide up-to-the-minute, industry-leading odds for a wide range of sports, including NFL, MLB, college football, NBA, and more. Whether you're a seasoned sports bettor or a newcomer looking to test your luck, our game odds are your gateway to an immersive and action-packed betting experience.
Get The Full Report NOW – Don't place another bet without knowing what games the boys at RedAlertWagers.com are moving on!
Each of our trusted sportsbooks offers exclusive promotions for all players, regardless of their bankroll size, all dedicated to ensuring that every player has the opportunity to access the very best lines available. Anyone of the sportsbooks we work with offer exclusive promotions for all players, big or small. We want to make sure all players have the opportunity to get the very best odds available, and our promoted sportsbooks always offer play by play live lines, they all use the gold standard odds software and also have prop builders to let you build your own prop bets. You're just a click away from turning your sports knowledge into real winnings. Start betting with confidence today!
Game Spread and Game Line:
Stay ahead of the game with comprehensive game spread and game line updates. We provide the latest odds, spreads, and lines, allowing you to make informed decisions and maximize your winning potential.
Prop Odds:
Take your sports betting to the next level with our extensive prop odds. Bet on player performances, team statistics, and in-game events. Prop bets add an extra layer of excitement to every match.
In-Play Betting:
Looking for that extra adrenaline rush? Our live odds offer in-play betting options that let you wager on the game while it's happening. Experience the highs and lows of live sports betting as the odds fluctuate in real-time.
Unparalleled Variety:
We don't stop at the major leagues. Our live odds cover a wide range of sports events, including soccer, tennis, golf, and more. No matter your sport of choice, you'll find the odds you need to get in on the action.