Free Daily Sports Picks, Late Information Bets, Fight Betting Picks, Entertainment Betting Information, Gambling Picks!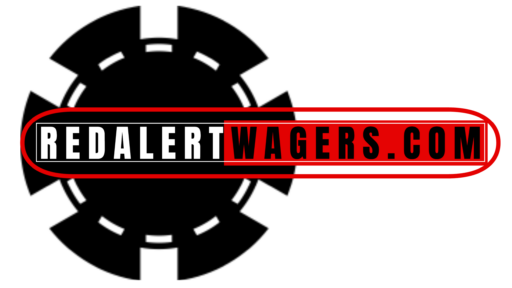 WARNING – Playing RedAlertWagers.com games can lead to being banned from your sportsbook or local bookie, ALWAYS have multiple betting accounts accessible, spread out your action to limit bets being scratched, voided, or denied!
MAC Attack Free NFL Picks + Player Props + Parlays
📅 Sunday, October 1, 2023, 01:00 PM (ET) 🏈
🚨 1:00 PM ET Cincinnati at Tennessee 🚨
🔥 Bet on Tennessee +2.5 🔥
Last Meeting (Nov 27, 2022): Cincinnati 20, Tennessee 16
A triumphant Monday brought newfound vitality to Cincinnati, steering clear of an 0-3 start, and it was the defense that anchored the Bengals.
🐅 The Bengals (1-2) clinched their first win of the season, toppling the Los Angeles Rams, 19-16. They're determined to string victories together as they head to Nashville to face the Tennessee Titans (1-2) this Sunday.
🏆 While Joe Burrow played through a strained calf, the Bengals' defense took the spotlight with six sacks and two interceptions, restricting the Rams to a dismal 1-for-11 on third down and 1-for-4 in the red zone.
🌟 Burrow's connection with Ja'Marr Chase brought 141 yards, showcasing the Bengals' potential. The defense kept them in the game, making a significant impact with their outstanding performance.
🔥 The Bengals have been dominant lately, winning the last three meetings, including crucial playoff victories. They've held the upper hand in five of the past six and seven of the past nine matchups in the series.
🏋️ Facing the Titans' formidable defensive front, led by Jeffery Simmons, the Bengals know they're up against a challenge. It's reminiscent of playing an AFC North team.
📉 The Titans were dealt a heavy blow with a 27-3 loss to Cleveland, suffering multiple sacks and quarterback hits. A critical evaluation of their strategy is on the horizon.
🏈 Derrick Henry, with 8,498 career rushing yards, is on the brink of moving up in franchise history. Can he surpass the legendary Earl Campbell (8,574) this Sunday?
🚑 Injury reports affect both teams, making this clash even more unpredictable. Who will step up and seize the victory?
MAC ATTACK PICK
Play: Tennessee +2.5
💵 MAC's Top Player Props 💵
*Derrick Henry Score a TD Yes -120
*Derrick Henry Under 70.5 -120
*Ja'Marr Chase Over 87 Receiving Yards -114
MAC's MLB Little Boy Parlay (1 UNIT) - ($100 to Win $324.24 @ Bovada)

Play: Milwaukee Brewers -123 X San Francisco Giants +134
MAC's NFL Big Boy Parlay (1 UNITS) - ($100 to Win $613.42 @ Bovada)
Play: Tampa Bay Buccaneers +4.5 X Pittsburgh Steelers -3.0 X Pittsburgh Steelers @ Houston Texans Over 41
Lester Cullen's NFL 2 Team 7 Point Teaser (1 UNITS) - ($100 to Win $80.00 @ Bovada)
Play: Tennessee Titans +9.5 X Baltimore Ravens @ Cleveland Browns Under 45.5
Our boy's are going to smoke the books tonight, we have GIANT Red Alert Play - 1:00 PM ET Baltimore at Cleveland! Today's Red Alert Play is set to easily add a few inches to your bankroll + We have some heavy action moving on the Washington at Philadelphia + Kansas City at N.Y. Jets. - Plays like this should be illegal because it's like stealing money!! We have whole slate of top rated moves today, including a 4 Unit Watchdog POD New England at Dallas & as per usual, we are going to wrap up the night with a Lester "6 Clips" Cullen Degen Play on Washington at Philadelphia that will either bust or bang! We're always aiming for 100%, but we won't settle for anything less than 63% in the Full Report tonight! We've ended up hitting 61% in September and that's hard to top but we got some easy action tonight that shouldn't disappoint! Join The Full Red Alert Report and get all the action for the games below!
NFL, NCAAF & MLB Red Alert Report Plays for Tuesday, October 2023
The Red Alert Report is blazing hot, don't miss today's card!
NFL, NCAAF & MLB Red Alert Report Plays for Tuesday, October 2023 – All picks are not only backed by cutting edge sports betting tech analysis and the latest expert prediction models, but we also have good ol' fashion sportsbook connections.
MAC's Red Alert Plays (MAX UNITS)
1:00 PM ET Baltimore at Cleveland
---
MAC's Major Move Alerts (5 Units)
1:00 PM ET Washington at Philadelphia
8:20 PM ET Kansas City at N.Y. Jets
Red Alert Wagers Watchdog Play Of The Day (4 Units)
4:25 PM ET New England at Dallas
MAC's Hush Money Action (2 Units)
1:00 PM ET Miami at Buffalo
---
MAC's Backroom Info Action (3 Units)
4:05 PM ET Las Vegas at L.A. Chargers
---
MAC's Early Info Action (3 Units)
MLB
3:10 PM ET Houston at Arizona
3:10 PM ET San Diego at Chi. White Sox
NFL
8:20 PM ET Kansas City at N.Y. Jets
---
MAC's Late Info Action (5 Units)
1:00 PM ET Tampa Bay at New Orleans
---
Red Alert Wagers Consensus Picks
1:00 PM ET Baltimore at Cleveland
1:00 PM ET Tampa Bay at New Orleans
MLB
3:10 PM ET Houston at Arizona
---
Lester's Degen Picks And Parlays
1:00 PM ET Washington at Philadelphia